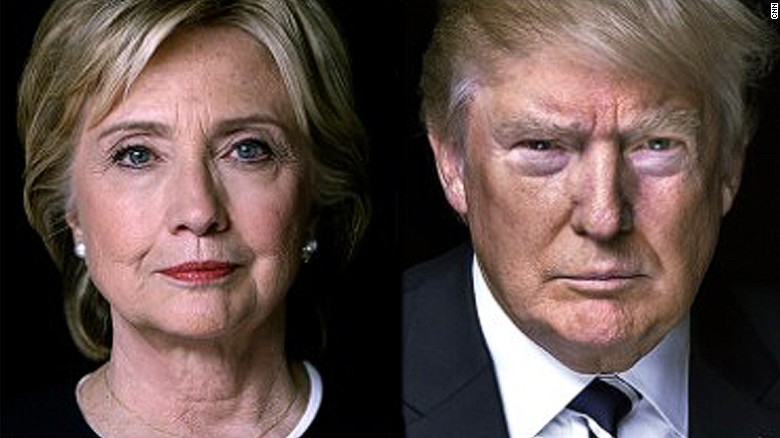 2016... Politically it is without a doubt the most unusual election I have ever experienced. The United States has a population of around 320 Million people and we must choose between Hillary Clinton, and Donald Trump to be Commander in Chief of the most powerful nation in the World. I realize some will advocate a 3rd party candidate, but the reality as I see it is that this is throwing a vote away.
Many have come out in support for the candidate that they feel will be the best for this country; what I find interesting is that the phrase 'the least of two evils' keeps coming up. I have not spoken to anyone recently who is legitimately excited over either of these candidates, rather they are simply choosing the one who lines up with their personal beliefs more-so than the other.
With the Supreme Court Seats at stake this is bound to be one of the most important elections that plots the course of our nation for many years to come.
What are we to do as Christians?
1) Pray
I know it goes without saying, but believers need to make this a matter of prayer. God is in control, and in God's sovereignty He is able to work through less then perfect situations, and in less then perfect people.
1 Timothy 2:1-4 2 First of all, then, I urge that supplications, prayers, intercessions, and thanksgivings be made for all people, 2 for kings and all who are in high positions, that we may lead a peaceful and quiet life, godly and dignified in every way. 3 This is good, and it is pleasing in the sight of God our Savior, 4 who desires all people to be saved and to come to the knowledge of the truth.
We need to pray for a leader who will allow us to live a 'peaceful and quiet life,' we need to pray for a leader who is 'godly and dignified in every way.' because this is 'pleasing in the sight of God.' You say well we know that neither of these candidates are godly or dignified... I agree, but I believe in the power of God and I believe that He can change hearts. What a testimony for one of these candidates to have a redemption story that shows an incredible transformation by the power of the Lord Jesus Christ.
2) Trust God
We need to Trust God, the future is uncertain... the economy could soar in the coming years; or the economy could crash. The employment rate could go up, but it could also go down. Terror and attacks from our enemies could decrease, but they could also increase. Life as we know it could improve, but it could also get worse. But no matter what happens as Children of God we trust Him!
We trust him because we do not find our
joy
, our
hope
, or our
peace
from our political leaders, we don't find it from our government, we don't find it from our country, we don't find it from our wealth, w
e find our Joy in the Lord
.
At Times, God uses evil rulers to bring Judgment upon his people and bring them back to a right relationship with Him. God raised up Nebuchadnezzar of Babylon to punish Judah for their idolatry (
2 Kings 20:17-18
). After Babylon fulfilled its purpose it was judged for its own wickedness. God did the same with Assyria (
Isaiah 10
).
It could be that there are rough times in the future of the USA, but it might take rough times to spark a revival in which we '
come to our senses
' like the prodigal son and come home to the Lord. If corrupt leadership, or a failing economy sparks true revival it would certainly be worth it.
3) Act
No these two are not the best choices, but they are what we have. I believe that every one of us need to exercise our right to vote. As a Christian, I'm going to look at the two candidates and pick the one that is closest to my Christian values.
I know that some have taken the stance that they are going to abstain from voting all together. Some believe that the most God honoring thing to do is to not cast a vote for either of the candidates on the ballot. I am not sure what good that does?
I believe that abortion is murder. The leading cause of death in our country is not heart disease, and it is not cancer, it is abortion. Hillary Clinton is a proponent of abortion; she believes that a mother has the right to terminate the pregnancy if she wishes. Hundred of Thousands of babies die every year because of abortion. Donald Trump, although he has swayed on the issue throughout the years, He is running on the position of being Pro-Life. Can you imagine the babies that could be saved with a Pro-Life leader in the White-house vs. a Pro-Choice leader in the White-house?
Look at the issues item by item and see which candidate best honors your religious beliefs; and then go and vote for that individual.
It's going to be an interesting time to be alive, and no one of us know what the future holds; but
I know who holds the future.